SLS Technology in Office environment
Now you can print finished products with SLS-quality without the need for powder rooms, dedicated staff and complex settings.
Wematter technology consists of :
Gravity: 3D printing machine
Density: water-jet cabinet
Inertia: powder collector
Deep-Space: Cloud-based software
Aurora powder: from renewable sources and recyclable
Strong & Flexible
SLS 3D-printed parts with mechanical properties as strong
as injection molding without the need of support structure.
Patented powder system
Refill Wematter Gravity in a very easy way with our patented powder packaging. The powder is being recycled and stored inside Gravity for your next print. Used powder is mixed with 50% of new powder.
Just Plug & Play
CE-certified, easy to install eco-system that is up and running in less than an hour from delivery. You only need a normal power socket for your AM production.
No More Service Plans
Cloud connected, novel machine built for a sustainable long term rental. Self-diagnosing and troubleshooting through the cloud.
Work remotely
Start print jobs, monitor and follow the process through your phone, laptop or tablet with the help of Wematter's IoT platform.
Easy to use for everyone
Self-instructing software and machine guide feature with ergonomic solutions for an effective printing process.
ApplicationS
Medical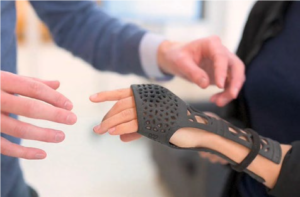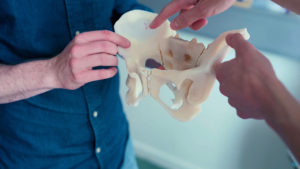 Industrial and commercial application