It gives students the chance to use the knowledge from their courses in a hands on experience while significantly extending their knowledge. The competition is not only about having built a fast, safe and reliable car but also about being able to present the car to a jury of expert engineers and businessmen and, above all, about teamspirit.
Schanzer Racing Electric is the Formula Student team of Technische Hochschule Ingolstadt in Germany (THI, University of applied sciences). The team currently consists of around 30 students from all fields of studies at THI, like automotive and mechanical engineering, electrical engineering, IT and business studies. Schanzer Racing is building electric racecars since 2012, where they were able to land a great 8th place at the Formula Student Germany competition in their debut race.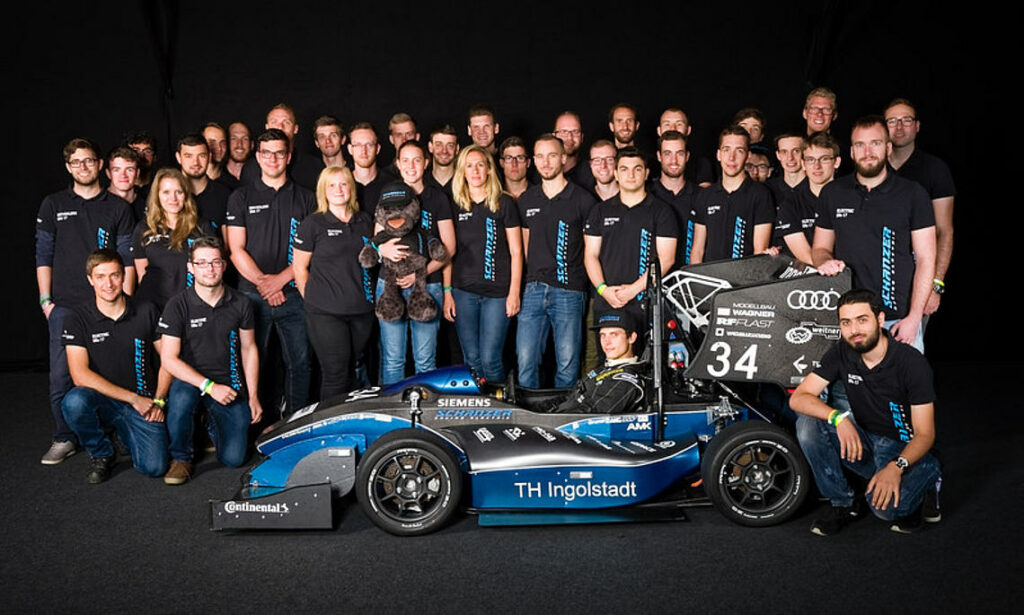 In the process of optimizing their vehicle for the 2020 season (then postponed to 2021), the team at Technische Hochschule Ingolstadt needed to optimize the steering wheel mount in terms of functionality, weight and performance.
Thus Schanzer Racing Electric e.V. formula student team contacted Prima Additive in order to investigate the possibility to realize this component for its racing car with Additive Manufacturing.
Prima Additive application engineers carefully evaluated the proposed case and after several design iterations that enabled the full exploitation of AM advantages, the process of redesign and manufacturing started.
Prima Additive then printed the aluminum part at its application center in Turin (Italy), using the Print Genius 250 dual laser powder bed fusion machine.
Aluminium has an optimal weight to performance ratio offering also good post process finishing, aspects important for the operation conditions of the steering wheel mount. Combining the redesign, the advantages of aluminium and AM technology, the new part was 64,4% lighter than the same part in the previous car, while the extra features integrated permitted the reduction of extra fasteners and adaptors for its assembly on the car.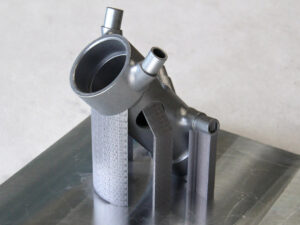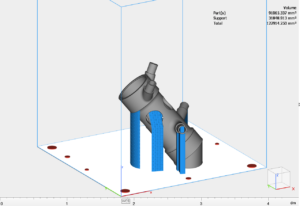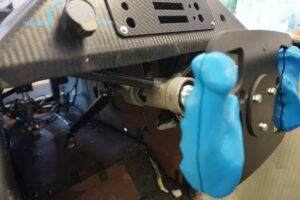 Prima Additive & Schanzer Racing Electric e.V. will continue to collaborate in order to further implement AM in motorsport sector. PA wishes all the best to the team that will participate in the Formula Student Spain competition (the one confirmed until now) next year.