Wide & High Additive Manufacturing
Printing process fitting into global composite manufacturing with remarkable advantages in cost & lead times.
A significant technological step
That provides with significant time & cost saving to manufacture tooling, molds and parts.
INGERSOLL has developed this technology and can support your own development through :
Production of test parts or prototypes
Deliver turn key printing equipment
Upgrade your existing equipment
A REAL TECHNOLOGY BREAKTHROUGH
Expensive tooling design can be made out of printed composite with incomparable time and cost savings !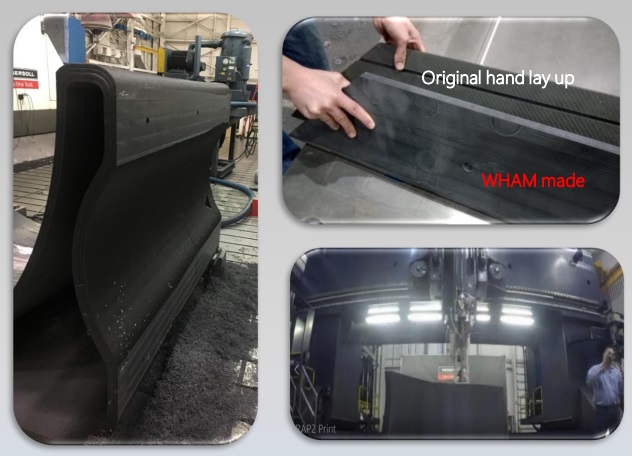 ALMOST NO LIMIT OF PART SIZES
INGERSOLL is capable to manufacture very large size part designs based on your CAT prototype part files. Together your R&T team, MULTISTATION and INGERSOLL team will assess any type of part prototyping with various composite material options depending on final applications, from trimming tools to autoclaveproof molds.