MasterPrint
MasterPrint can 3D print and mill parts both with chopped fiber and continuous filament materials. It can also overprint existing workpieces. MasterPrint Continuous Filament™ is available in gantry and robotic configurations, both with Siemens 840D CNC.
MasterPrint™ cuts cost and streamlines the manufacturing process. Large parts are printed and then machined to final their shape with the same machine. Manufacturing costs can be reduced by 75% and lead times shortened from months to days. MasterPrint is available also as hybrid with multiple modules operated under the same gantry.
Masterprint Robotic
The Masterprint robotic has a working volume of 3m x 1.5m x 1.2m.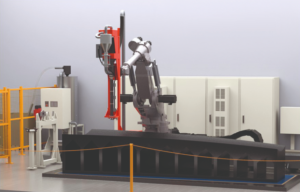 Large Format Masterprint
The large format Masterprint machine has a working volume of 6m (or multiple of 6m x 6m x 3m).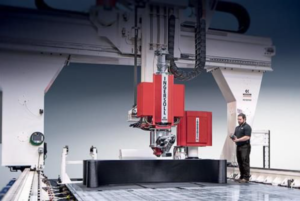 MasterPrint 5X
MasterPrint 5X is Ingersoll Machine Tools' 5 axes version of its MasterPrint 3D printer.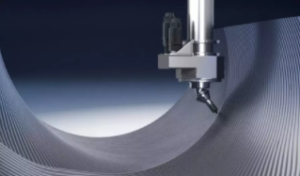 MasterPrint Continuous Filament
Masterprint continuous Filament is Ingersoll Machine Tools' 3D printer for continuous fiber reinforced polymers that provides your company with the ability to program, simulate, 3D-print new parts or overprint on existing pieces.