CO2 laser cutting machine for metallic materials and non metallic materials
LASERCUT 1310 CO2 laser cutting machine is stable, accurate, performant and easy to use.
CO2 laser glass tub allow us to cut acrylic sheet of 40mm thick, stainless steel sheet of 2mm thick and carbon steel sheet of 3mm.
Applicable materials
Wood, acrylic, plastic, Plexiglas, stainless steel, carbon steel, rubber, cardboard foam, leather, fabric, curtain, carpet, synthetic material…
Fields of application
Advertising, print and packing, decoration, craft, gift. And also for garment, leather, textile, electron…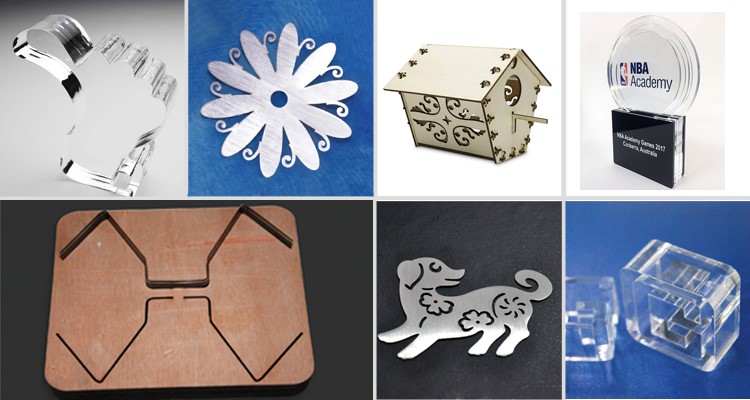 Intelligent tracking system
Solving the problem of plate deformation.
Initial position is not fix
Any place can be used as starting point
Easy to operate
Multi-material cutting
Metal, carbon steel, wood, MDF, acrylic…
Leading optical design
(No Optical loss)
Whole sealed
Free maintainance
No laser loss design