Laser cutting / engraving machine for non metallic materials
LASERCUT 960 laser cutting and engraving machine for non metallic material is stable, fast, accurate and easy to use.
The laser tube has a long service life thanks to its water cooling. LASERCUT 960 also offers :
Flexible operation interface
High performance step motor
Imported axletree
Four balance straight-line slide-way
Perfect optical system
Multiple data transmission mode
Appicable materials
Fabric, wood products, paper, leather, acrylic, plastic, PU, PVC, EVA, foam, rubber, bamboo and other non-metal materials.
Fields of application
Footwear, garment, leather, craft and gift, packing & printing, advertising industry and so on.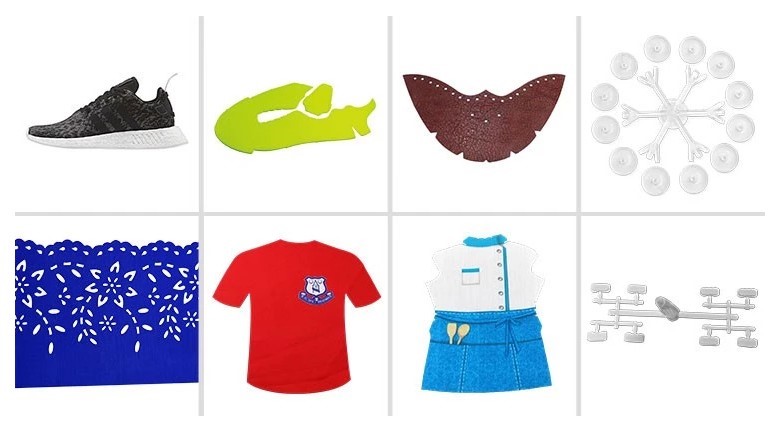 Large work surface
Large-scale use of the area to achieve large-format cutting and engraving needs
High speed and stability
The motion system used four wheel linear guide rails and precision gear driving to ensure processing precision and speed. Easy maintenance, high speed and stable.
Offline system
Color screen + offline board.
Visualize workflow, graphical preview.
Continue to work after power off and output by layer.
Multiple input modes (PC/USB cable/network cable)
Control panel
The operation interface is controlled by digital panel & computer software. All of parameter setting and process instructions can be completed on it. Both Chinese and English are available.
IOT system
Gbos Laser IOT system smartly monitors every machine by remote diagnosis, remote control. Auto updating of software and online information transfer etc.
Optional different types of conveyor tables
Honeycomb table
Herringbone
E style
Grid