3BA Printing is a Zortrax Reseller based in Vancouver, Canada. Apart from selling quality machines, the company also offers 3D printing services. Recently, one of their customers, a biotechnological start-up named DECAP, commissioned their project of a medical tool aimed to eradicate needlestick injuries while using syringes. The model is dedicated to healthcare units, veterinary surgeons and medical research facilities. 3D printed in its entirety, the DECAP item is now available commercially. Read about the benefits 3BA Printing and DECAP got by implementing additive manufacturing technologies and how they managed to leverage their idea from a prototype to a serial production line.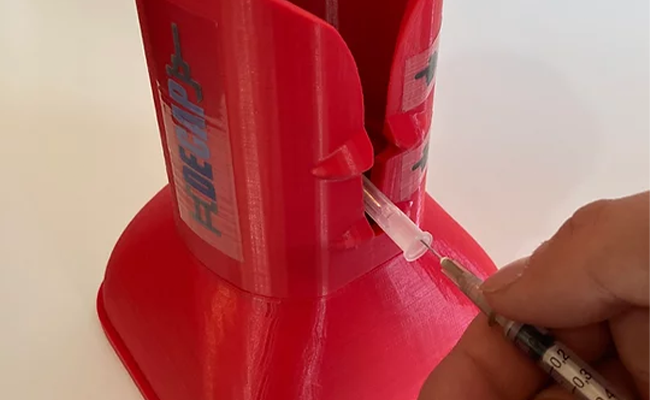 DECAP – a 3D printed medical device for the safe uncapping and recapping of needle heads.
3D Printing for a Medical Sector: Saving Money and Time While Creating a Product
DECAP came up with their idea when they noticed a niche amongst medical tools. This category did not seem to include a widely available and affordable device which would prevent needlestick injuries and make operating syringes more convenient. When the designers created the drafts, they began their search for a cost- and time-efficient manufacturing method to bring their project to life. They quickly realized 3D printing encompasses all these, so they turned to a local company, 3BA Printing, to have the models manufactured.
---
Workflow Step 1: Digital Design
For a virtual design, DECAP team used such software as SolidWorks and AutoCAD.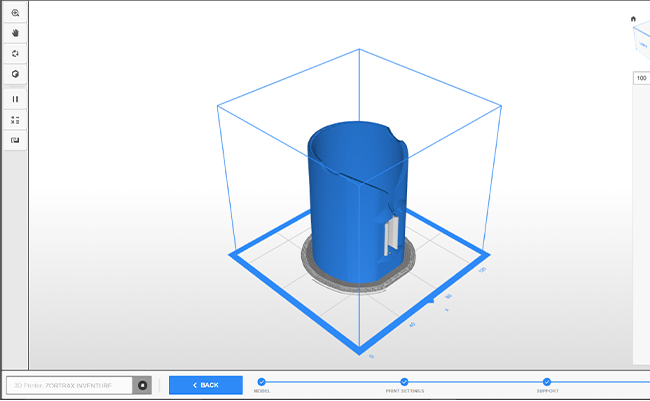 ---
Workflow Step 2: 3D Printing I Rapid Prototyping
Once the final design was ready, 3BA Printing manufactured the first prototypes on Zortrax Inventure, using Z-PETG filament in a single extrusion mode. Other Z-SUITE settings included:
Speed: Standard
Infill: 20% honeycomb
Supports: Off
Fans: 100%
Having the physical model in their hands, DECAP was now able to test its functionality and compatibility with needle heads. The first iterations needed some improvements, so the start-up quickly produced next versions of the project at low cost. "3D printing, unlike traditional manufacturing methods such as injection molding, allows DECAP to constantly modify and improve upon its designs without spending too much in the process." – says Bardia Alizadeth, Co-founder and Product&Design Administrator at 3BA Printing.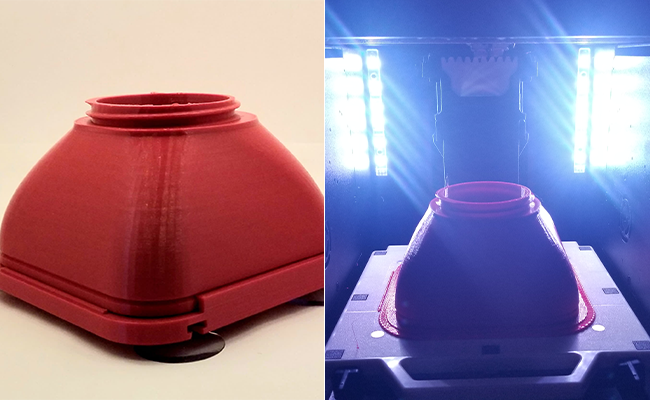 More Convenient Rapid Prototyping and Mass Production With Zortrax 3D Printers
---
Workflow Step 3: Post-Processing
The 3D printed models did not require much post-processing, yet 3BA printing team applied minor sanding to smoothen slight support marks. Additionally, to boost the color on the bottom of the print, the engineers treated it with a blast from a heatgun. The quality of the "raw" models along with other features such as dual extrusion mode, a heated chamber and in-built HEPA filter contributed to the DECAP's decision to buy their own Zortrax Inventure. "At first, we had the items 3D printed, but very soon we purchased a Zortrax Inventure for the sake of in-house rapid prototyping and small-scale production" – says Jamie Magrill, CEO of DECAP.
---
Workflow Step 4: Large-scale Production
Thanks to having a compact Zortrax 3D printer and experiencing its benefits in flexible manufacturing, DECAP decided to make use of 3D printing technology for mass production as well. This time, they chose an industrial-grade large-volume machine – Zortrax M300 Dual. "Due to the amazing print quality of Zortrax devices, and the high through-put, empowered by the exceptional reliability, it was decided that 3D printing will be the technology used for large scale production" – Magrill explains.
A big workspace enabled DECAP to 3D print many items at one go. Using a glass build platform, in turn, guaranteed a smooth surface all over the bottom of the model. "The large build volume enabled serial production of large batches and the glass platform, especially when combined with the assisted leveling system, allowed for reliable raftless prints, that had excellent bottom surface quality, and used less material. We are truly satisfied with the results achieved with both 3D printers," he concludes.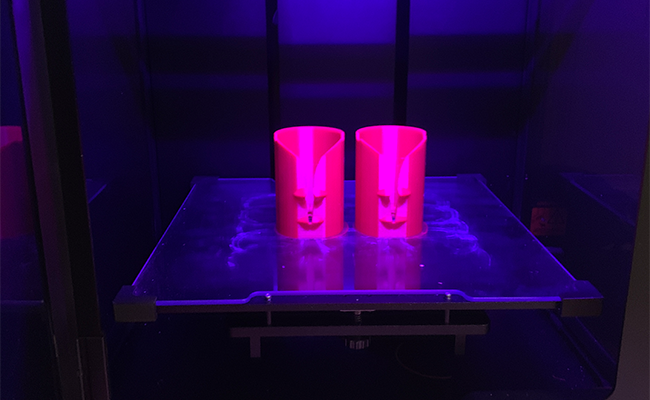 DECAP items on Zortrax M300 Dual's glass platform, which ensures smooth bottom surface of the prints.
Article from our partner Zortrax